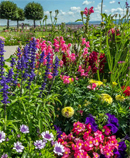 Real resilience is derived from knowing when to stop work to rest and recover. Recovering means both mentally and physically re-booting.
A better map to resilience
by TM Women Mini-Magazine online
19 March 2023
Several years ago, Harvard Business Review published an article called, "Resilience is About How You Recharge, Not How You Endure" in which the writers explain that most people have a fundamental misconception of what it means to be resilient. Far from toughing out a grueling schedule or showing grit during an exhausting task, real resilience is derived from knowing when to stop work to rest and recover. Recovering means both mentally and physically re-booting.
In The Sleep Revolution, Arianna Huffington wrote, "We sacrifice sleep in the name of productivity, but ironically our loss of sleep, despite the extra hours we spend at work, adds up to 11 days of lost productivity per year per worker, or about $2,280."
The value of our recovering and rebooting periods increases in proportion to the amount of our work pressure. Homeostasis describes the brain's ability to continuously restore and sustain well-being. A homeostatic effect of restoring well-being to the mind and body results in greater focus, creativity, energy, cognition, memory, and productivity.
The Transcendental Meditation technique must rate high on the homeostatic value scale, as it has been scientifically shown from research published over a span of fifty years to bring those very results. Rather than taking a break to shift to some other activity (such as chatting with friends or exercising) or simply taking a nap, transcending physical and mental activity to one's inner state of wakeful, restful alertness is the very definition of how to revitalize.
In the TM practice, the mind effortlessly settles into and taps a state of silent, full mental potential at the simplest state of awareness. At the same time, the metabolism slows and the body deeply relaxes, eliminating stress and fatigue.
In the last decade, studies specifically measuring resilience have been published, including:
a study in the Journal for Nurses in Professional Development, where research at Sarasota Memorial Hospital found clear statistical evidence that the TM technique can increase resilience and compassion satisfaction among nurses while decreasing burnout and secondary traumatic stress.
a study published in Contemporary School Psychology, conducted by WestEd, a highly respected educational research, development, and service agency, showed that the Transcendental Meditation technique can significantly reduce anxiety and increase resilience among urban youth. Regular meditators (twice daily as prescribed) showed significant increases in class attendance and even greater improvements in resilience.
© Copyright 2023 Global Mother Divine Organization.